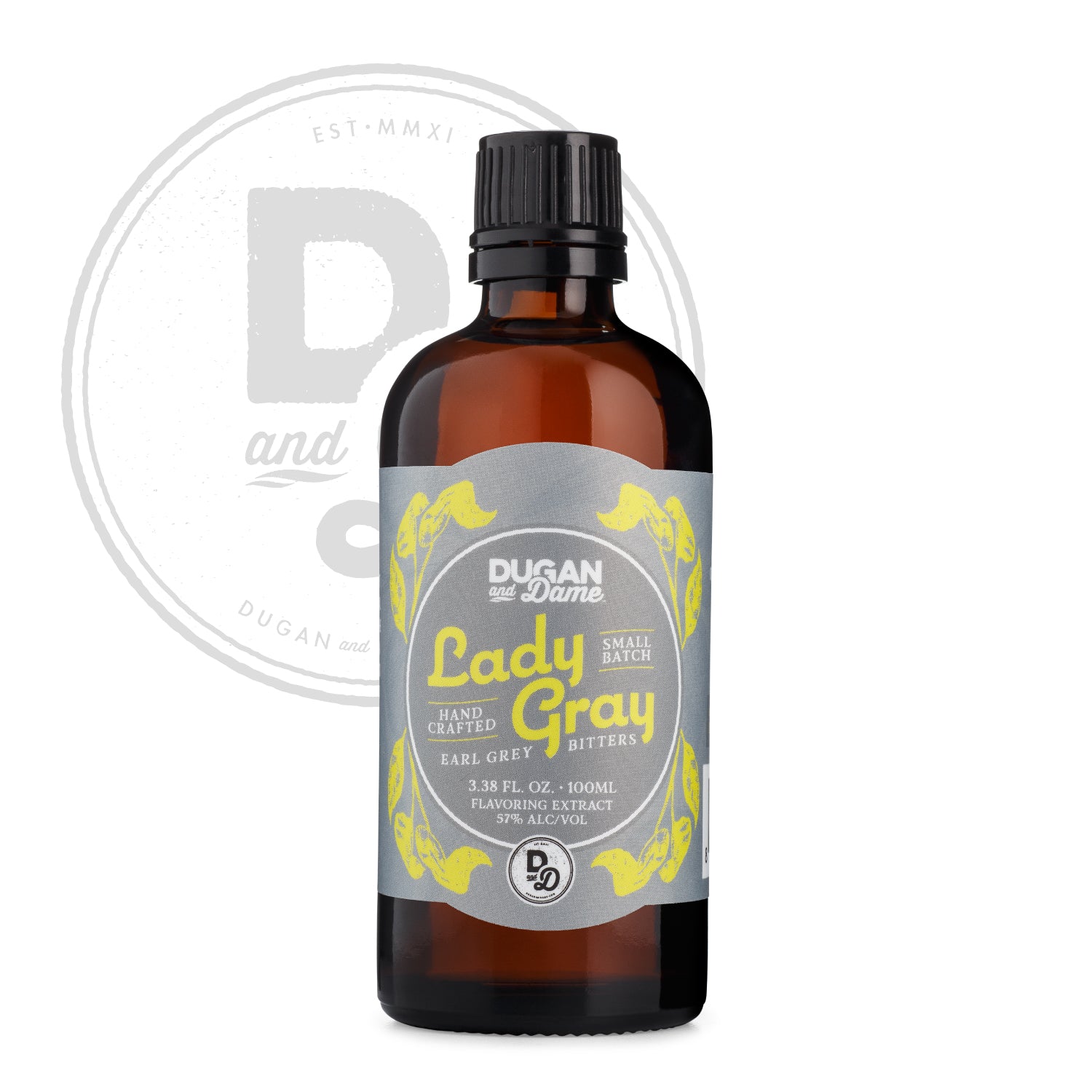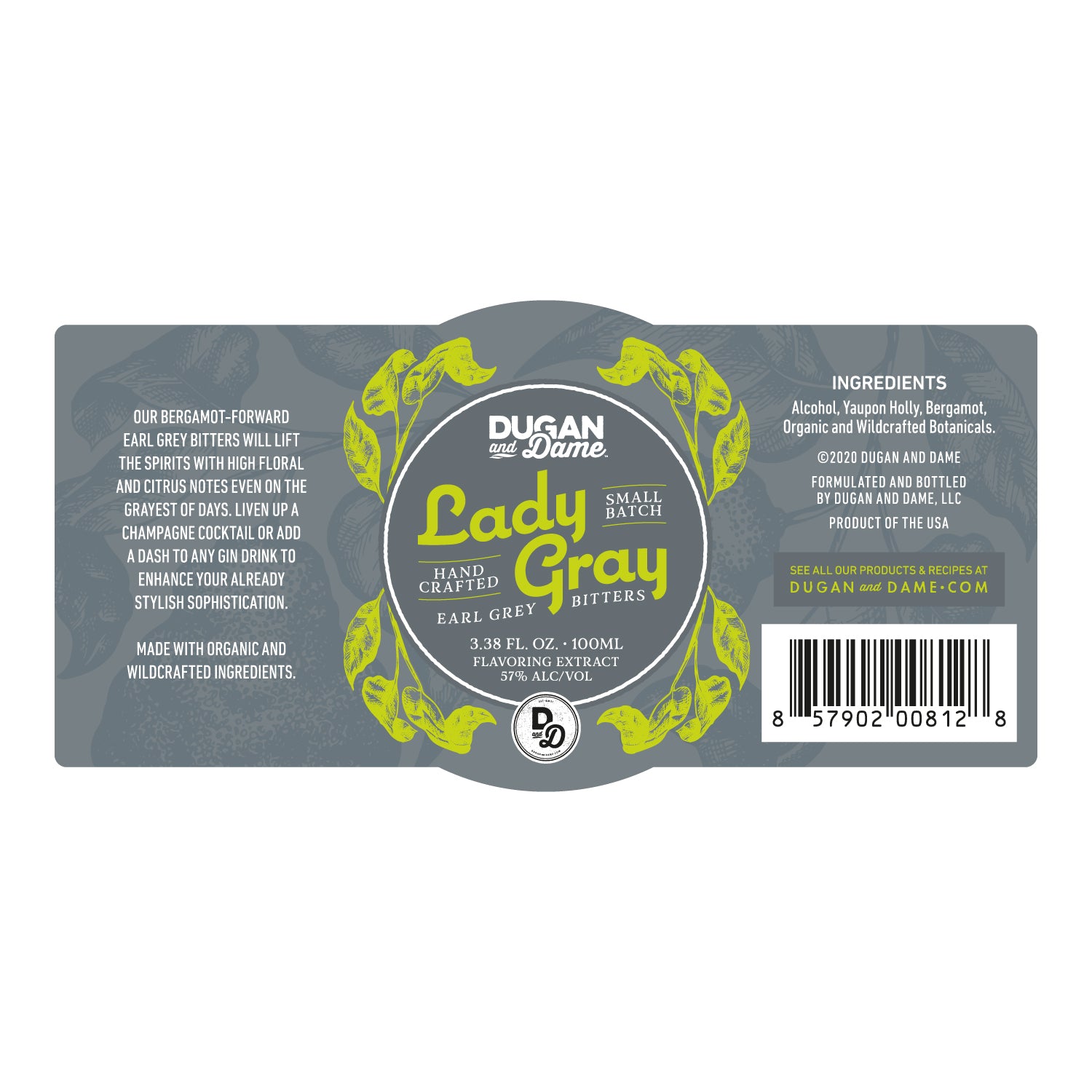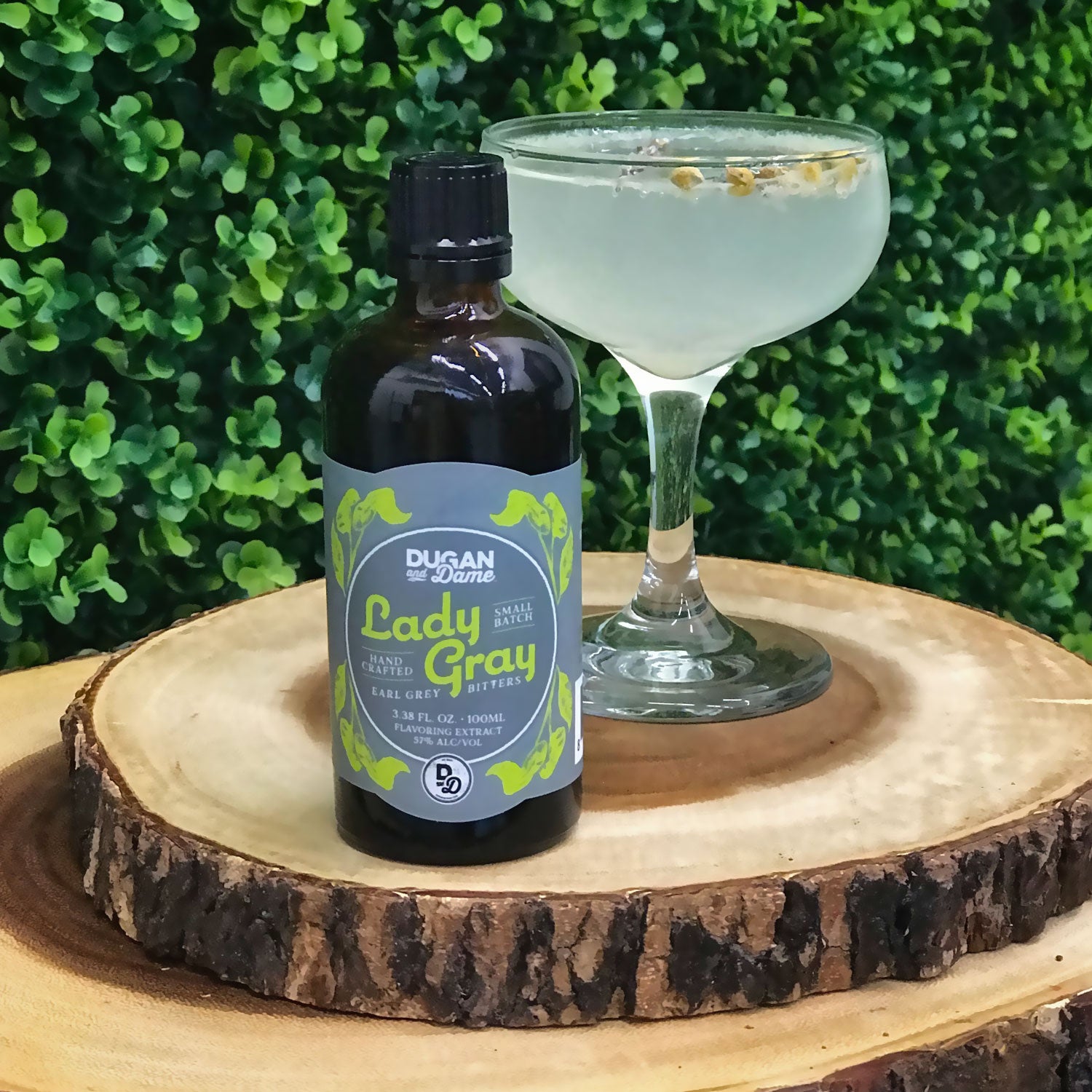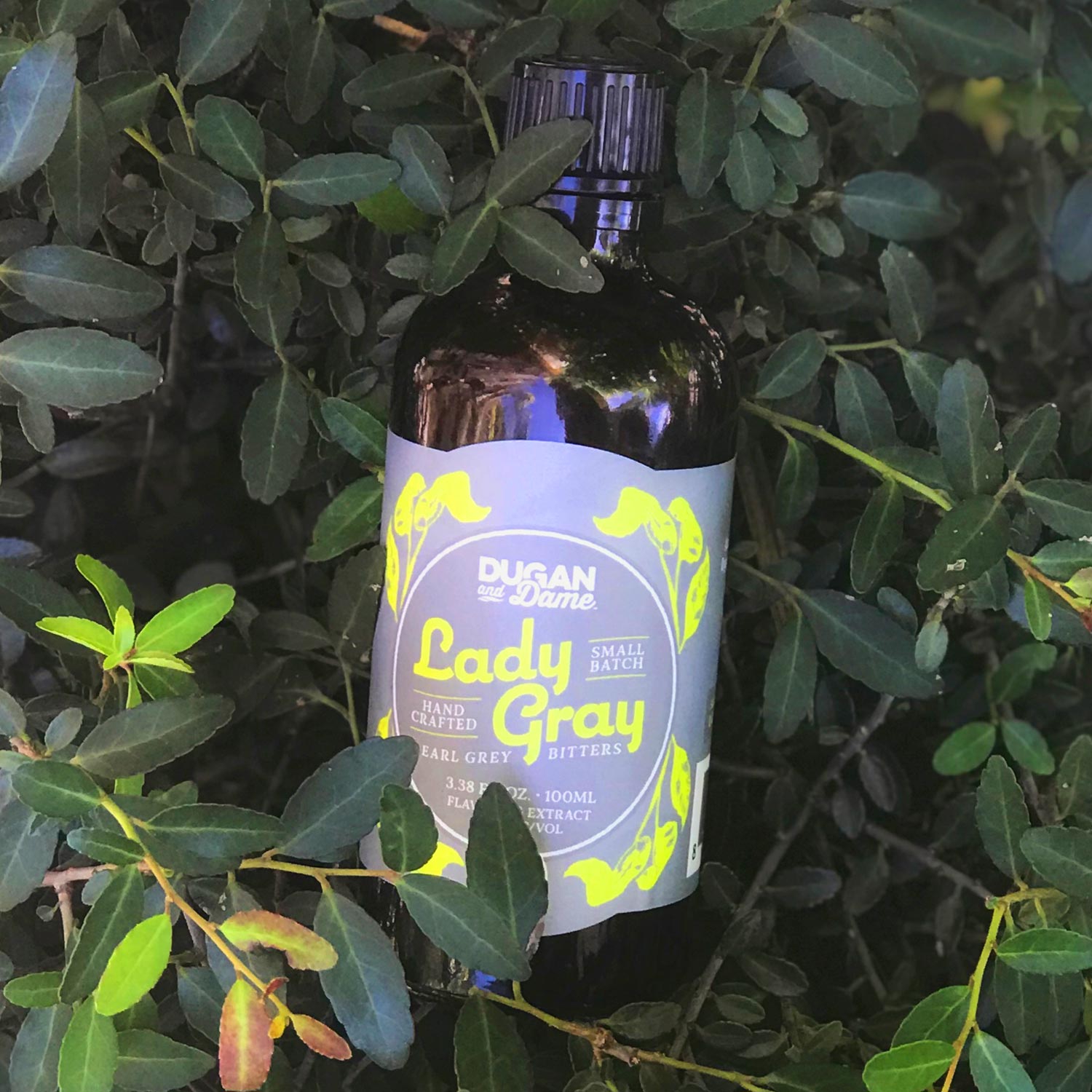 Lady Gray Cocktail Bitters
Pickup available at Dugan & Dame HQ
Usually ready in 24 hours
Lady Gray Cocktail Bitters
Dugan & Dame HQ
Pickup available, usually ready in 24 hours
136 Northwest 16th Street
Boca Raton FL 33432
United States
+19548999505
Paying homage to Earl Grey Tea, we knew this incredible flavor needed a home in our bitters lineup. Earl Grey Tea is a black tea that is flavored with oil from the rind of bergamot orange. Instead of using Chinese Tea Leaves we have opted for the American Native tea, Yaupon which grows prolifically here in Florida. We have partnered with a local company, Yaupon Brothers who grow native organic Yaupon hollys. Yaupon doesn't offer any harsh of bitter tannins so it doesn't require sweeteners like traditional tea. The true history of Earl Grey Tea is muddy but what we do know, is it is a staple flavor for many tea drinkers. This bergamot forward bitters can really liven up some classic and light and crisp drinks alike.
ON THE PALETTE
Bright bergamot forward flavors that make you want to have an afternoon tea. Subtle drying tannins reminiscent of proper tea with a mellow finish and hint of cardamom.

STARRING ROLES


BEST FRIENDS
Champagne, French 75's, Gin & Tonics, Spritzers or any light, crisp, refreshing drink will be greatly enhanced by her sophistication. Go ahead, stick that pinky out.

ABOUT BITTERS
Bitters were originally created as medicine. Tincturing plants (allowing the plant matter to marinate in alcohol for an extended amount of time) is a way to extract and concentrate the specific medicine that plants hold. Each of the plants we use has significant research supporting its medicinal use. We tincture our plant matter using varying proofs of alcohol for varying amounts of time in order to extract the best flavors and constituents (their specific medicine) from each plant. We then lovingly blend our individual extractions together to create the amazing flavors you just can't get enough of. Although we use time honored methods of folk medicine making, we are NOT saying our bitters are medicine.
Our bitters are hand crafted using only organic and wild crafted botanicals. We are conservation minded folks who care about the plants and the world we live in. From the harvesting of the plants to the bottling of our products, we take care in every step. You'll be able to taste the love. 

RECIPES
Click here to view all of our recipes.

• 100ml Bottle